Wait… There's more!
Don't miss out on a good thing. Here's your chance to be a part of the InvestEd community and get a little something too. See what we have to offer this month for meeting or prospective new clients.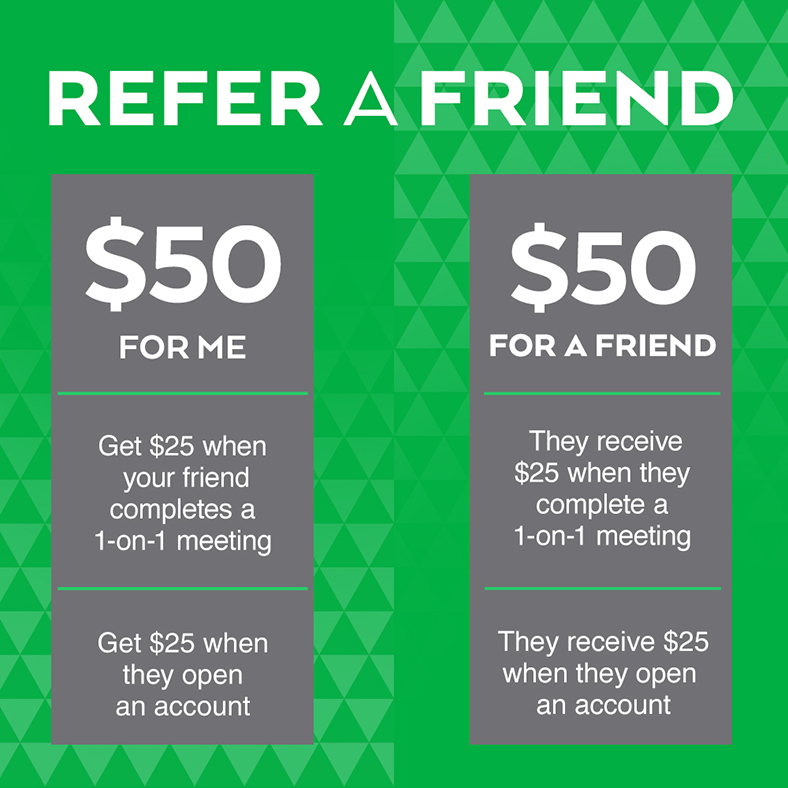 Refer a friend
A friend of yours is a friend of ours.
Spread the gift of financial literacy and get up to $50 for you and $50 for your friend!
Call us to find out how we can help you
No pressure, we promise.