WEBINARS
InvestEd believes that everyone should have access to free financial education.
Our financial webinars are free of charge and cover a range of topics like budgeting, investing, managing debt, money management, taxes and more. Allow our experienced advisors to walk you through the most common financial concerns and to help you create real strategies for success in these easy to follow, expertly created presentations.
Click on an event below for more information and to register.
Who We've Worked With
Invested works with small, mid size, and large companies. We offer custom financial webinars as well as 401k investment options to help employees achieve their financial goals.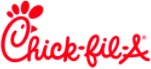 Call us to find out how we can help you
No pressure, we promise.